Hawaiian Massage Workshops in Hawaii for professionals and non-professionals


Hawaiian Massage for Pregnancy 
March 25-26 2017
Mindful Matters Wellness Center Kailua HI
 12 NCBTMB and DONA CEUs
No prior massage training required.
This class is open to Massage Therapists, Doulas Prenatal Yoga instructors and other Birth and Health Care professionals who want to acquire the skills to help provide comfort to pregnant women.
A gentle but effective massage for the mother to be, nurturing the whole body and targeting the areas most effected by pregnancy. In this workshop students will learn massage techniques appropriate for all stages of pregnancy as well as contraindications.
Day 1 : You will learn massage techniques on mats, chairs and birth balls so that the techniques can be adapted to the needs of the client in any setting. Acupressure points for use in stimulating and augmenting labor, self care and exercises to help prepare the body for birth will also be covered. Contraindications for massage during pregnancy, anatomy and common complaints of pregnancy are covered in this class.
Day 2 : You will learn techniques on massage tables completing a basic full body side-lying massage routine.
Instructor has practiced pregnancy massage for over 18 years and is a DONA certified birth doula with experience in both home and hospital births. She has successfully offered natural labor induction through massage and acupressure for women who otherwise would have been artificially induced.
$195 if you register with a non refundable $50 deposit by January 31 2017 $245 after.  Approved for 12 hours of continuing education for massage therapists with the NCBTMB and doulas with DONA. 
Birth doulas have the option of attending either Day 1 only for 6 DONA CEU's or both days for 12 CEUs.  The price for day 1 only is $125 before January 31 or $150 after.
Massage therapists must attend both days to Earn NCBTMB CEU's.
Space is limited to 12 students for the full weekend there will be only 4 additional spots available to take only day 1.

Register below with a non-refundable $50 deposit.
Residential Lomi Lomi Retreat
**March 28-April 4 2017** canceled
50 NCBTMB CE hours
Gain a deeper understanding of the potential for healing, growth and transformation that the Hawaiian teachings offer.  In this immersion workshop you will learn and practice the ancient art of Hawaiian Lomi Lomi Massage supported and nurtured in a lush tropical rainforest.
Enjoy 7 nights and 8 days of bodywork, delicious food, field trips and relaxation on Oahu, which will include a 50-hour certificate in Hawaiian Lomi Lomi Massage
You Will Learn:
-The history and philosophy surrounding this work including the practice of ho'oponopono, and it's role in healing.
- Breath and movement exercises to activate your energy potential.
- Basic and advanced Lomi Lomi massage techniques including a full body routine with stretching and range of motion techniques. 
-Introduction to phoaku wela Hawaiian Hot stone massage.
- Self-Lomi for honoring and maintaining your own body.
Most importantly you will gain powerful new tools to add to your healing practice in a safe, fun and nurturing environment with cultural activities and field trips to natural wonders.  Courses are kept small to ensure maximum individual attention to each student.
This course is only for trained massage professionals and is not suitable for someone without prior training.   This workshop covers a great deal of hands on technique and is designed as continuing education for professional massage therapists.  It is not open to students without prior training in massage and anatomy, allowing professional therapists to get the most out of your continuing education investment. 
Passing students earn a certificate for 50 NCBTMB CE hours, 20 CPD points with the UK's CThA and Australia's AAMT and hours are recognized by the board of massage in Canada and Massage New Zealand.
The hours do not count toward the state of Hawaii basic 570 hour requirement for licensing.
Registration info:
Phone : 808-936-6698
Email : hamoeahealingarts@gmail.com           
Transformational Ohana Style Advanced Retreat
This is an advanced retreat for my former graduates and select practiotioners with other Lomi lomi training on a case by case basis.  If you have prior lomi training and are interested you can email me to discuss your experience to see if this class is appropriate for you.  Students who have not trained with me will be required to complete a home study prior to attending and it is included in the price.
The course is held at a private residence in Leilani Estated in Pahoa on the Big island student will provide thier own transportation to and from the class.
This is a 30 hour class with the option for those who just wanted the 16 hour weekend or did not have the funds to do the full class to join us Friday after our lunch break for the second half of the day and take the class Friday 2-6 Saturday 9-6 and Sunday 2-6.
The break down is
30 hour class April 5-10
Wednesday Students arrive before 4pm orientation 4-6:30 dinner

Thursday class all day 9-6
review some of the more intricate techniques with adding embellishments
Laulima, mana building exercises, practicing flow on and off the table
Ritual aspects of the work
starting to use more of the body
Friday morning 9-12:30
self care, mana building exercises, kalana hula, continue incorporating other parts of the body and leverage work
12:30-2 lunch break
Students arrive for 16 hour training Friday April 7 @1:30- 2pm
 2-6 pm
introductions
riding the waves of flow
working in layers
self care and movement

Saturday 9-6
bone washing
dynamic flow
using leverage for joint work and stretches
exploring working on the table
Sunday
Morning off kalani dance excursion or free time

Class from 2-6 group practice review and connect techniques closing circle with certificates
weekend students depart at 6pm
6:30 dinner for 30 hour retreat
Monday breakfast and check out by 11
The cost break down is below.  The cost is reduced for students who have prior training with me as other students will be sent a set of dvd for required home study before the course.

30 hour class April 5-10
Day trippers $775 includes 30 hours of class and lunch on Thursday, Friday and Saturday

Private room $1600 30 hours of class, 5 nights lodging, all meals from dinner Wednesday through Monday breakfast

Shared room $1450 30 hours of class,5 nights lodging, all meals from dinner Wednesday through Monday breakfast
Depart Monday by 11am.


16 hour class April 7-9

Day trippers $450 16 hours of class and lunch Saturday only

Private room $750 16 hours of class, 2 nights lodging Friday and Saturday, all meals from dinner Friday through Sunday breakfast (Sunday lunch on your own) depart at 6pm Sunday.
Shared room $675
16 hours of class, 2 nights lodging Friday and Saturday, all meals from dinner Friday through Sunday breakfast l(Sunday lunch on your own) depart at 6pm Sunday.
You can add lodging for Sunday night for $100 private $75 shared room includes dinner Sunday and Monday breakfast.
There are a limited number of bedrooms and preference is given to 30 hour participants first come first served. 
There is a $500 non refundable deposit required for residential 30 hour class and $200 non refundable deposit for day trippers or the 16 hour weekend class.  Students will recieve a certicate and 16-30 NCBTMB CEUs depending on which option they choose.
You can use the link below for your deposit and any future payments specify your room and class preference when paying and contact me first to check on room choice and space availability.  email is hamoeahealingarts@gmail.com or use my contact page.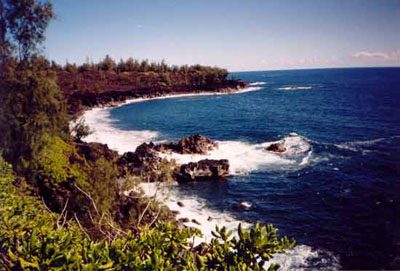 Malama your Ohana : Lomi Lomi for everybody
No prior massage training required.

An introduction to Hawaiian healing traditions to help you care for yourself, friends and family.  This course is designed to give people with or without prior massage training or experience access to powerful methods of healing and self care to share with their loved ones and maintain optimal health.
You will learn:
Breath of Ha and Kalana Hula:  Daily breath work techniques and movement exercises designed to generate and store mana (power) in the body and use that mana for self healing and treatment for others.
Oli and Pule:  Chants and prayers for calling in assistance and setting the intention for healing and transformation.
Lomi Lomi:  Basic massage techniques to assist with chronic pain and tension in the most commonly affected areas of the body.
Self Lomi:  Self care through massage, stretching and movement to manage chronic conditions and prevent injury and stagnation in your own body.
Day 1: Massage and self care for head, neck, shoulders and arms to assist with alleviating the symptoms of headaches, TMJ, repetitive strain and carpal tunnel syndrome.
Day 2:  Back of the body for upper, middle and lower back pain, sciatica and foot and calf pain.
Day 3 : Front of the legs, feet and abdomen for digestive, reproductive issues, foot and knee problems.
For 18 years Carrie Rowell has shared her knowledge and experience in Hawaiian Massage with massage professionals and couples and is now offering a course to bring healing back where it started, at home within the family. 
For professional massage therapists this course provides a basic introduction to lomi lomi techniques that can be incorporated into your existing practice, and 12 NCBTMB CE hours of training.  For a more comprehensive course with a thorough full body sequence see our March 28-April 4 2017 retreat at Windward Retreat Center approved for 50 NCBTMB hours.
For non-professionals the course is a great way to maintain the health of your family and yourself with these powerful yet simple techniques.  This workshop is ideal for couples, those with chronic pain or those with loved ones with chronic pain.  It is also a great skill to have to prevent issues from becoming chronic by treating the body regularly to the gift of loving touch.